Introduction
KFS 868 fencing offers a unique welded mesh fencing system option.
Through the bespoke mesh pattern, the 868 provides an elegant, high utility item-set. 868 is a suitable fencing solution to those requiring a higher level security, whilst keeping a positive visual presence.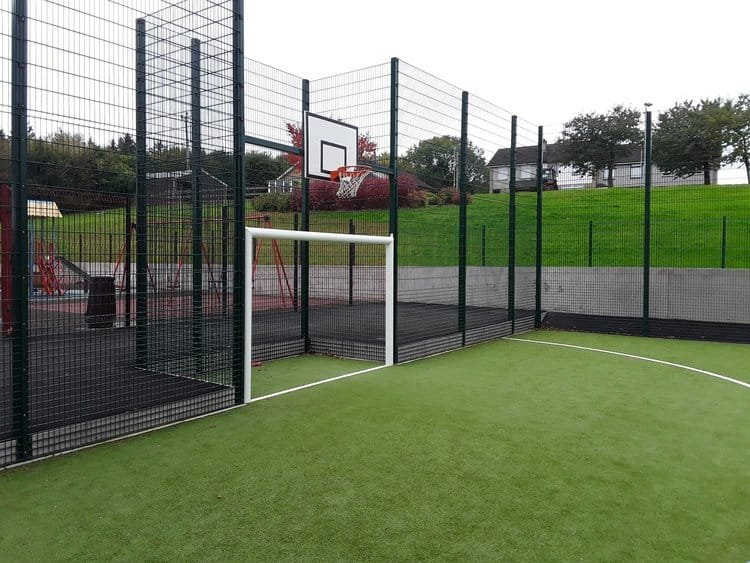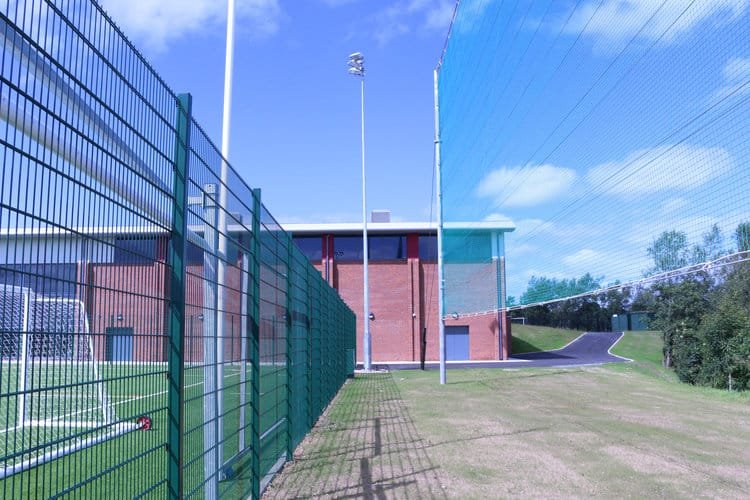 Qualities
The horizontal twin rods feature allows for a greater level of resistance to damage and the natural elements due to increased strength qualities. A barbed end provides an added boost for security, making the fence very difficult to climb or to pass objects over the fence.
Posts are made from secure, mild steel providing a firm and rigid structure for the fencing mechanism. Robust fixing brackets are provided along with M8 diameter tamper-proof bolts to securely fasten the fencing panels to the posts, subsequently generating a full-bodied fencing system structure.
KFS 868 fencing system uses a galvanised substrate and polyester powder coating for a long-lasting, attractive finish. This fencing system can be ordered in a range of standard RAL colours.
Dimensions & Specifications
KFS 868 constitutes a steel structure consisting of twin horizontal rods (8mm in diameter) and vertical rods (6mm diameter) welded at the meeting points. Each panel is finished with two different ends – one end is flush while the other end dictates a 30mm barbed top. Panels have the option of being set to either desired position i.e. with the barbed end facing downwards.
868 Fencing Heights (m)
1.23, 1.83, 2.43, 3.03 (can be specified to order)
Posts
Positioned at 2.525m nominal centres.
Factory fitted inserts.
Steel fixing brackets.
M8 diameter tamper-proof bolts.
Usage
Educational properties.
Business parks.
Sports venues including rugby and football pitches, tennis courts and skating parks.
Downloads
Get in touch with us today for a free, no obligation quote.