Introduction
The palisade fencing range at Kane Fencing is used when a higher level of security is required.
Its unique design offers the highest resilience against attack, ensuring maximum resistance to any attempt at intrusion. Also known as Portcullis Palisade Fencing.
Qualities
KFS Palisade fencing is world renowned for its incredible strength and protective attributes. Its unique structure allows for the optimum level of protection from harmful damage and criminal disturbance. This can range from prevention of minor issues for demarcation purposes to high level security threats.
KFS Palisade security fencing (PSF) can either be manufactured for self assembly, or can be provided in the form of a pre-made panel.
Self assembly allow for easy installation on varying ground conditions.
Pre-made panels provide fast and efficient instalment when working with level ground.
Dimensions & Specifications
The PSF available are ranging in both heights and with accompanying pales. Each panel of palisade fencing are a width of 2.75m. A standard panel would include 17 pales per width, and the heights available are:
Palisade Security Fencing Heights (m)
1.2, 1.5, 1.8, 2.0, 2.1, 2.4, 3.0, 4.0
Pale thicknesses come in a range of sizes with the option of selecting the most appropriate thickness to fit the environmental or security requirements and circumstances of the job.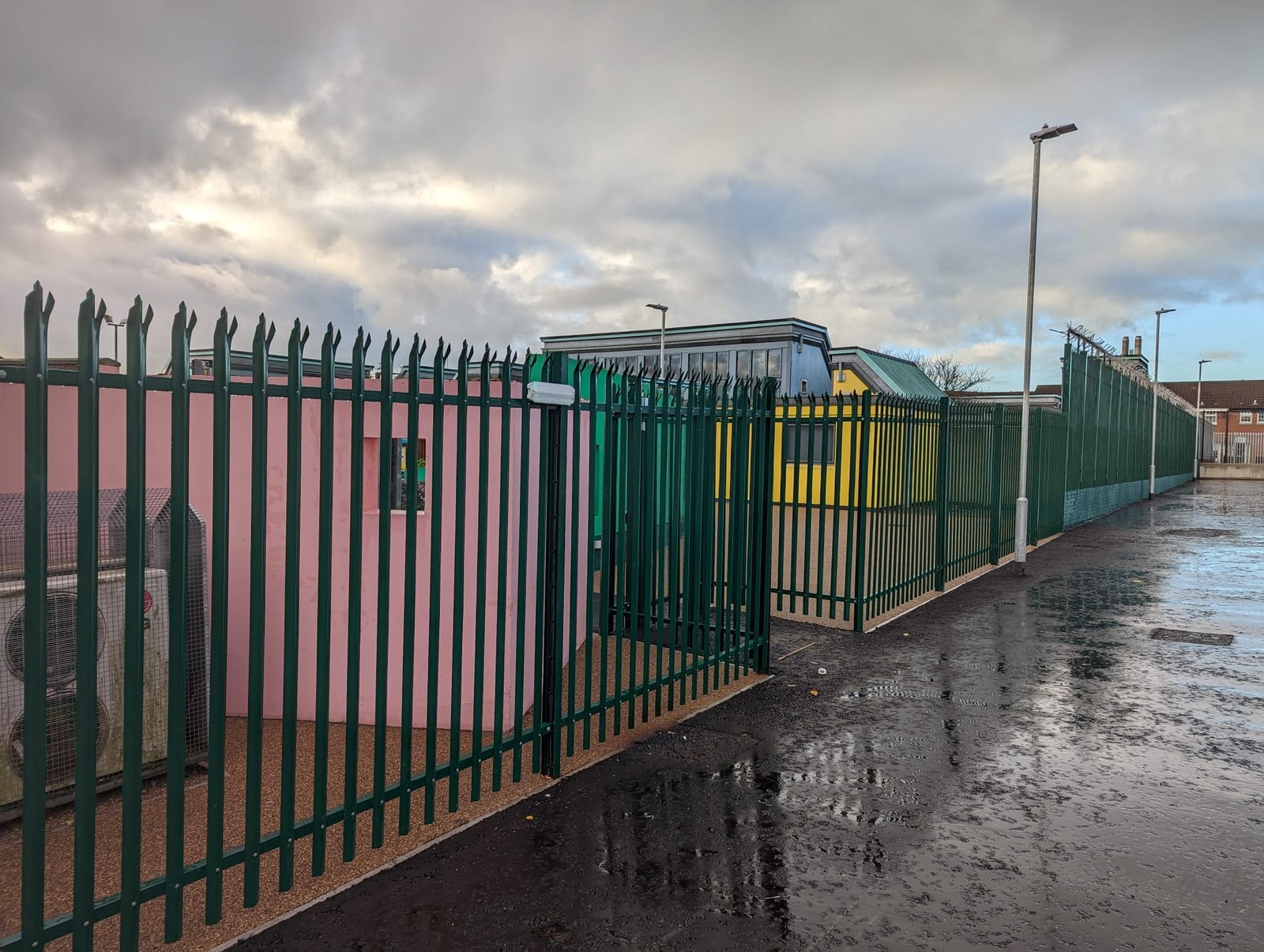 Usage
Common uses for KFS Palisade security fencing include:
Education buildings i.e. schools, universities and research facilities.
Motorways.
Utility companies i.e. electricity, water and fuel.
For further information on any aspect of the product call our office on 028 8775 8449.
Downloads
Get in touch with us today for a free, no obligation quote.