Introduction
KFS Spectator Rail is ideal for creating divides and separations between pedestrians in areas of low-risk and danger.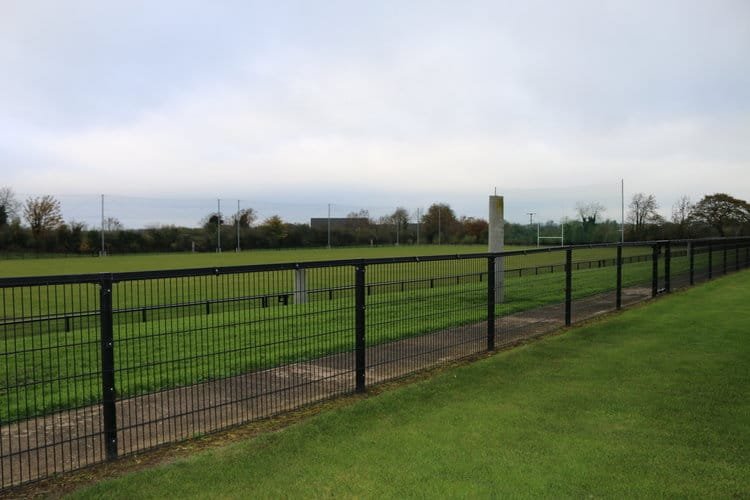 Qualities
Installation is fast and simple.
The KFS spectator rail can deal with gradients and slopes easily by using a stepping or raked fence panel. Reducing costs is of high priority to Kane Fencing, and it is done so when erecting this fencing due to the independent panel mounting feature i.e. each section being mount to their own set of posts.
Dimensions & Specifications
Generally the spectator rail supplied by Kane Fencing came as standardised 1.2m fencing panels, and is clad with double wire panels using twin 6mm horizontal wires and 5mm vertical wires.
Usage
Sports pitches.
Parks.
Flower beds.
Public gardens.
Permanent and temporary uses.
Downloads
Get in touch with us today for a free, no obligation quote.